WELCOME TO LUCA'S STUDIO
Luca's mission is to help people heal from pain so they can have energy to make their dreams a reality and enjoy their day to day life. Some people come see Luca because they have been injured at work or play or in an accident and they want to feel better and move around easier. Other people come visit her because they just want to relax and feel good.
Luca has studied many modalities to help people heal. Her favorite two modalities to give and receive are
Rolfing
and
Thai massage
. She uses her hands, fingers, elbows and all of her experience to help relax and unwind muscles, connective tissue and nerves so that her clients can leave her office feeling better than when they came in.
If you are in Glacier or the Mt. Baker ski area for a weekend of relaxing, hiking, biking, or skiing and would like a rejuvenating spa-like atmosphere, visit Luca at her Glacier office with beautiful views of Church Mountain and Cornell Creek.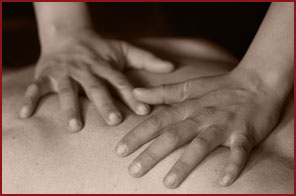 RECENT POSTS